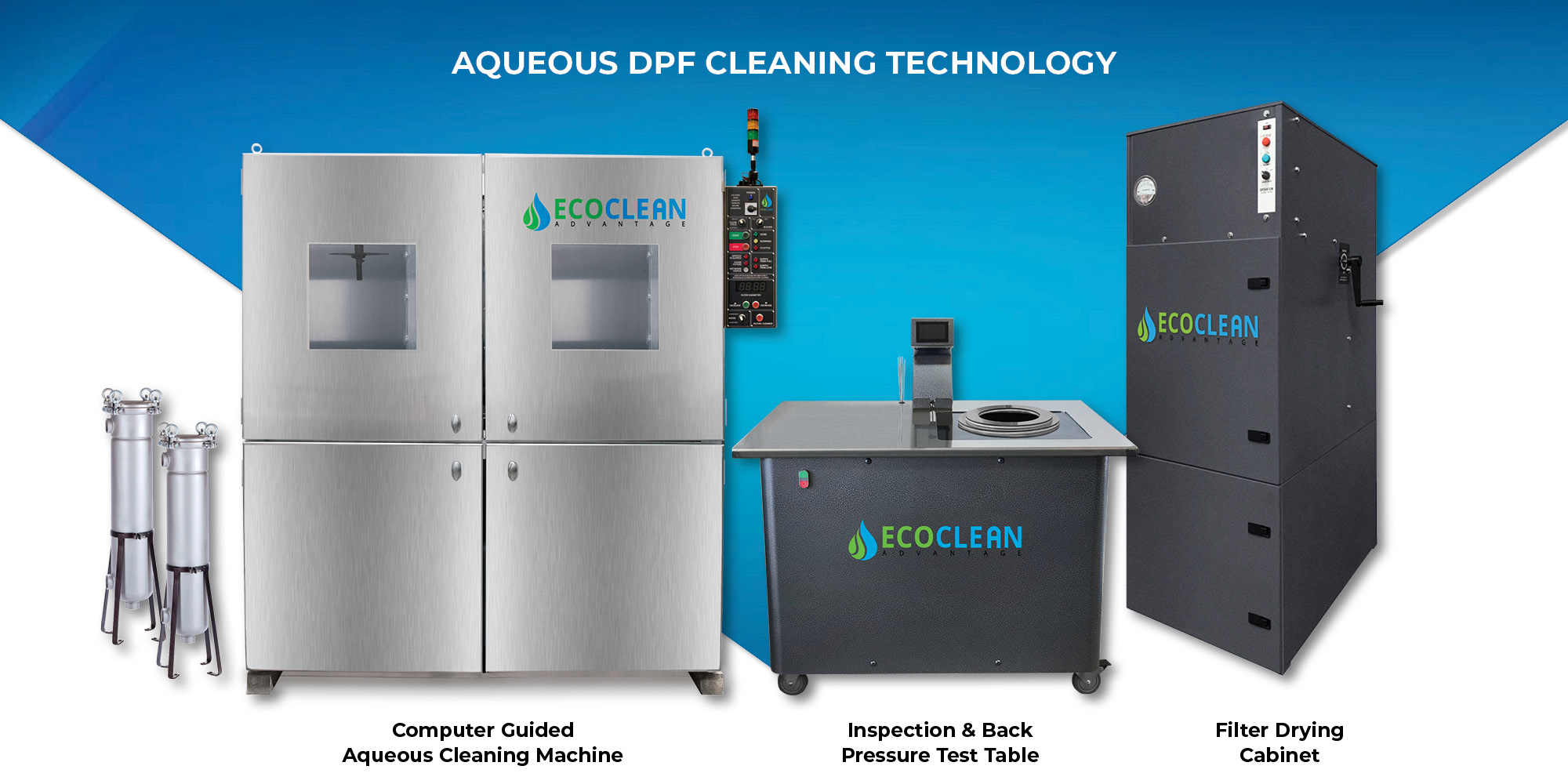 Aqueous Diesel Particulate Filter Cleaning Equipment
There are a number of factors you need to consider when deciding which DPF cleaning equipment is best for your business or fleet. Whether you're looking to complement existing cleaning equipment you currently have or searching for a primary cleaning option to build your business around, we encourage you to review all options available. Understanding the technology being used and the advantages the equipment or cleaning process provides can be the difference between your success or failure. Ultimately you want cleaning equipment that not only fits your current business model but presents an opportunity for future growth. You want your DPF equipment and cleaning process to separate your business and services from the competition. That's where the EcoClean Advantage family of products adds value for your business.
EcoClean Advantage DPF cleaning equipment offers patent pending technology that has transformed the way diesel particulate filters can be cleaned. Utilizing a closed water system and proprietary surfactant, the computer guided equipment uses a low-pressure / high-volume water stream to provide edge-to-edge cleaning. And the best part…you can take a dirty filter to clean and dry in under two-hours.
Too good to be true? We invite you to take a look.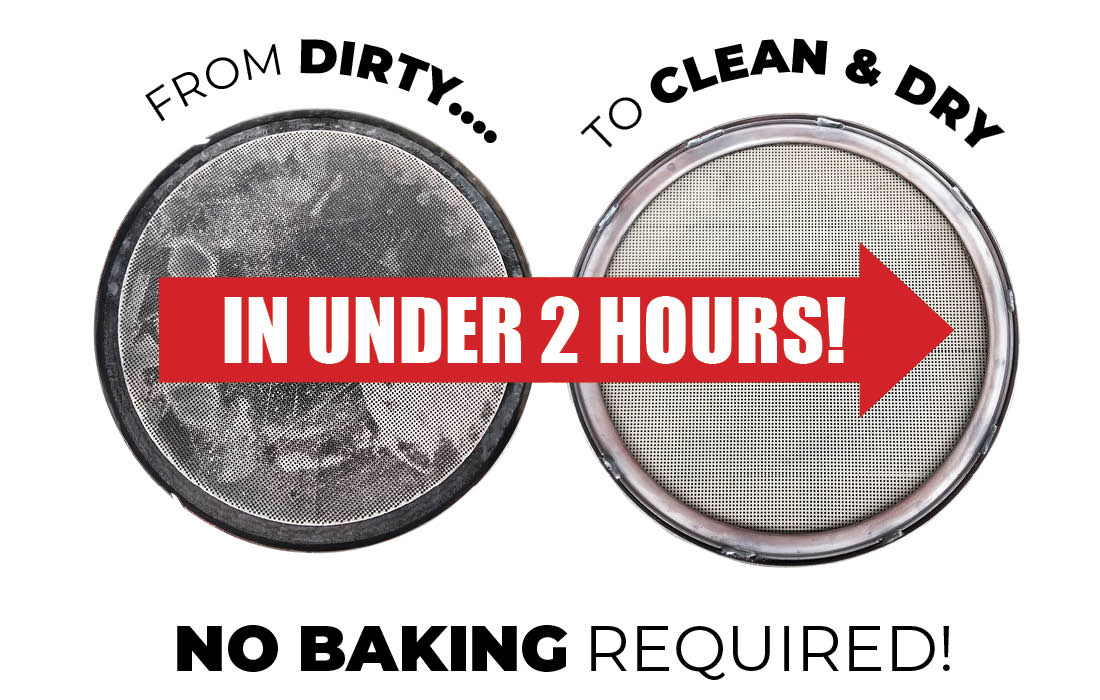 More Than A Cleaning Machine.
It's A Partnership.
As your strategic business partner, EcoClean Advantage is committed to making sure your investment in aqueous cleaning equipment is a good one. In order to help your company meet or exceed your cleaning objectives, the EcoClean team offers services to help educate your customer base. Services that include field work with your sales team or participating in cleaning seminars that explain the benefits of non-destructive aqueous cleaning. In addition to teaming up in the field, we actively pursue regional and national cleaning contracts targeting fleets that can benefit from our cleaning process. As contract opportunities come available we work with our trusted EcoClean Advantage customer base to provide the location footprint required to secure this business with the turnaround time fleets love.
Non-Destructive
DPF Cleaning.
EcoClean Advantage machines have been designed and developed not only by engineers, but by individuals with decades of industry experience. We are more than a company that manufactures equipment. Our staff has successfully ran DPF services centers across the country and been involved in DPF development both in the US and Internationally. The result of this experience is changing the the way cleaning can be done. With the end-user in mind, we've developed a non-destructive cleaning method that has the potential for cleaning times the industry has never seen before.
Whether you are new to the cleaning industry or a business looking to upgrade your equipment and services, you need to consider EcoClean Advantage. We are confident that the combination of EcoClean equipment and the cleaning process itself will enhance service levels for your customer base.